Bestlaptopsreviews has been preparing several guides to help you choose your next cell phone to buy, as well as other interesting electronics. And of course, we couldn't forget about Bluetooth headphones, which are increasingly important now that manufacturers have started to abandon the P2 input on smartphones.
If you're looking for wireless headphones to get away from P2 adapters or don't want to get tangled up in wires when you're out and about listening to music on your phone, here's a list of the best options for Bluetooth headphones.
Our list brings together different types of headphones, ranging from the most compact in-ear style to the most robust, which fully cover your ears. Keep in mind that the headphones that deliver the most power and sound quality are usually the ones that will grab attention in your head.
JBL Tune 115BT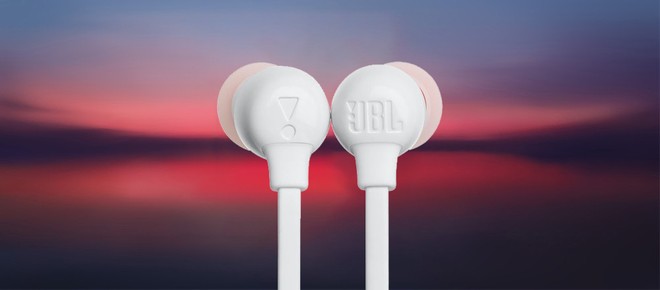 We continue our list with a recent release from JBL that is affordably priced and high in sound quality, the Tune 115BT. Its design is not innovative and we have even seen similar models from the brand, but the difference is in the multipoint connection, which allows you to pair it with a PC and a cell phone at the same time.
Its battery life is as expected, with up to eight hours of playback. A USB port allows a full charge in 2 hours and 15 minutes, but the company claims that in 15 minutes of power, it is already capable of providing 60 continuous minutes of sound.
The device also has JBL Pure Bass, which guarantees the striking and deep bass that are the signature of JBL products. There are dedicated buttons for easy control of songs.
As is common for the brand, it comes with rubber tips in three different sizes, ensuring good comfort for any ear size.
Multilaser Pulse Expert
The Pulse Expert PH297 is expensive, especially if you're more concerned about quality when listening to your music than being heard on calls. Launched for Rs 349, it is in the same price range as the PH320 itself, which loses only the microphone, in addition to competing with more complete options from Philips, Xiaomi, JBL, and Blitzwolf. However, its price has been dropping, and it can already become an interesting choice.
If your focus is on having a very compact TWS headset that is great for calls, the PH297 does the trick, being an interesting option for corporate users. The headphones managed to last an average of 2 and a half hours with each charge, taking 1 hour and 20 minutes to recharge in the box. It is worth noting that the right earcup is responsible for connecting to the left and also to your device, so it usually turns off first.
Like most TWS headphones, the PH297 has a single physical button on each headphone, which is responsible for performing all actions during use according to the amount and duration of touches.
JBL Tune 220TWS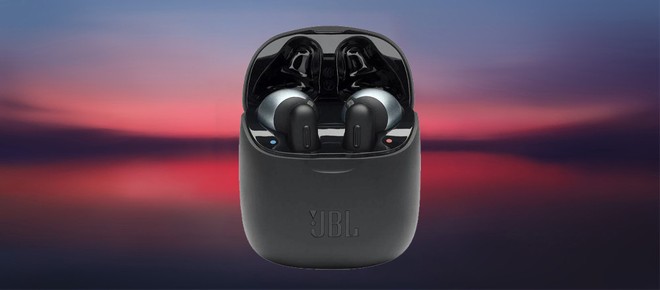 There are a plethora of headphones inspired by Apple's AirPods. If you are looking for one with the same proposal but that is more affordable, the 220TWS from JBL may be a good choice. It was launched recently in Brazil, and it arrived at a much lower price than Apple.
Like all good JBL headphones, there's a great bass appeal. It comes with Pure Bass technology for firm beats and a frequency response from 20 Hz to 20 kHz, which makes it clear that other frequencies will not be drowned out by the bass. In addition, it has 12 mm drivers, 32 ohms impedance, and 105 dB sensitivity, numbers that point to good volume.
The Tune 220TWS promises 19 hours of music playback combined, with that being three hours away from the charger and another 16 hours from charging the charging case. The headphones also offer side buttons for access to commands such as making calls, adjusting music, and activating virtual assistants such as Google Assistant or Siri.
Samsung Galaxy Buds Plus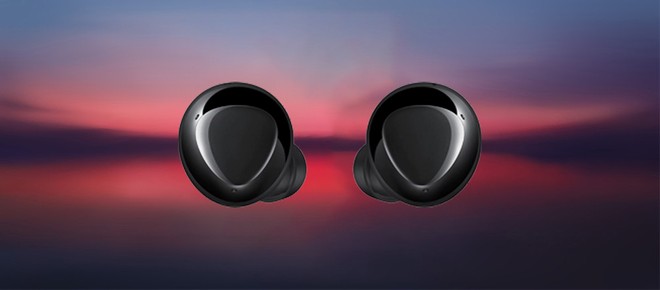 The Buds Plus are the second generation of Samsung's in-ear headphones that bring some improvements, such as twice the autonomy while maintaining the design and dimensions of before. Samsung also released an app for iOS, which allows you to have all the controls present for Android.
On a single charge, you'll get 13 hours of music, which is impressive for the small size of the headphones. And with the extra charge of the case, it is possible to reach 26 hours of total autonomy.
The sound tends more towards the bass, leaving the songs a little muffled. Those who like beats will like the Galaxy Buds Plus, but if this is not your case, you can adjust it via the equalizer.
The side controls are very sensitive, which can get in the way when listening to music while lying down. It lacked noise cancellation and water resistance, but overall the new Samsung phone is a good product, and we think it's a better buy than the rivals from Apple and Huawei.
Sony WH-XB700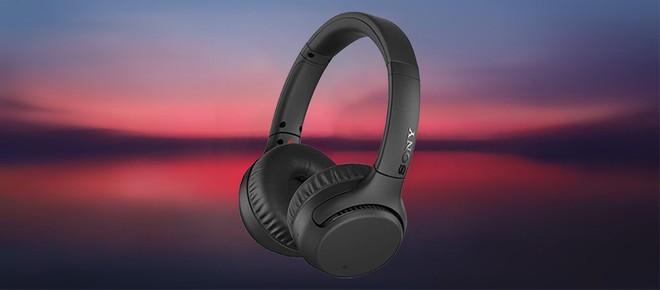 And here we have yet another headphone option from Sony, this time an on-ear model. It is part of the brand's Extra Bass line, and this is precisely its biggest highlight. Of the models on the list, it has the most bass appeal. If you're a fan of electronic or hip-hop music, this is the phone you're looking for.
Its design and construction are simple for the price charged, but it has to be a light and comfortable headset. It doesn't have active noise cancellation, but it has a good seal, preventing the noise around you from getting in the way of the music experience.
It comes with Google Assistant support, and you can activate the service using the dedicated button on the side of the headset. Its battery lasts an average of 20 hours, and there is support for accelerated charging that delivers almost 2 hours of use on a 10-minute charge.
JBL Tune 750BTNC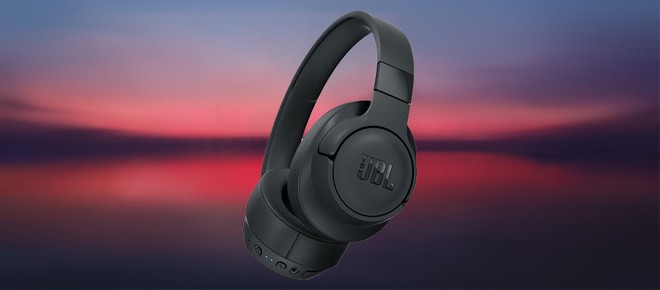 The Tune 750BTNC is another recent bet by JBL in the domestic market. It also has a heavy focus on bass like Sony's WH-XB700, but comes with noise cancellation and costs about the same.
It is part of the Pure Bassline and, with noise cancellation, you will have a clean experience with accurate bass in any environment without being disturbed.
The model delivers an average autonomy of 15 hours of music with noise cancellation activated. To fill the charge, it is necessary that the headset be connected to the power source for two hours. JBL also claims that the Tune 750BTNC has multipoint connectivity, so you can easily switch between Bluetooth-enabled devices.
Samsung Galaxy Buds Live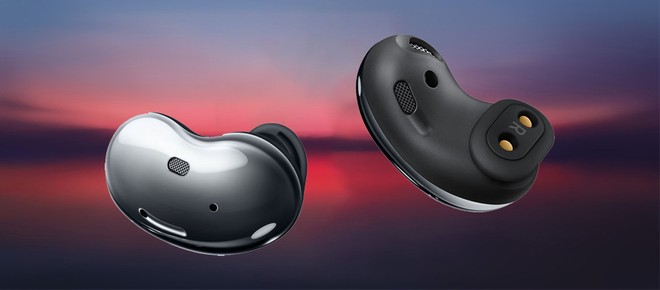 The Galaxy Buds Live are the most different of the headphone models available on the market. He is not exactly a competitor of the Galaxy Buds Plus, as the proposal is different here. It may lose out on battery life, but it gains in design and comfort. Noise cancellation isn't a plus, but it's there.
It's a great phone, with balanced and full-bodied sound, but it doesn't represent a great evolution when compared to the Galaxy Buds Plus, for example. The point here is that it's not that much better than the Buds Plus, having different comfort, shape, and design as differentials.
Unless the choice is for these factors, or to match the colors with the Galaxy Note 20 Ultra, there is no reason not to invest in Buds Plus or even the first generation of Buds, which already have prices much lower than the launch ones. If the price difference is small, Buds Live may be the best option.
Samsung Galaxy Buds Pro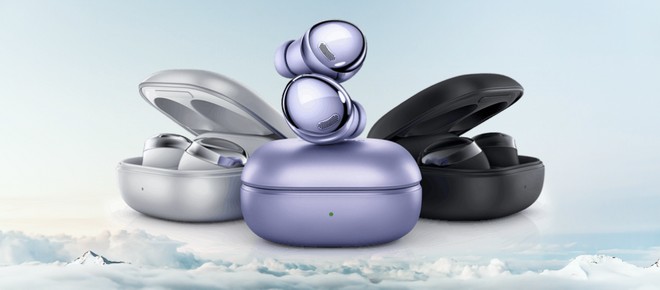 The latest generation of Samsung headphones, the Galaxy Buds Pro, is an interesting accessory for those looking for a headphone that offers good sound quality, efficient extra features, a comfortable design, portability, fast charging, and integration with South Korean devices.
Not least, the Galaxy Buds Pro was one of the first generations to go through a study that demonstrates the potential of support for people with hearing impairment, which showed the accessory is very close to personal sound amplifiers thanks to the Ambient Sound function.
Apple AirPods Pro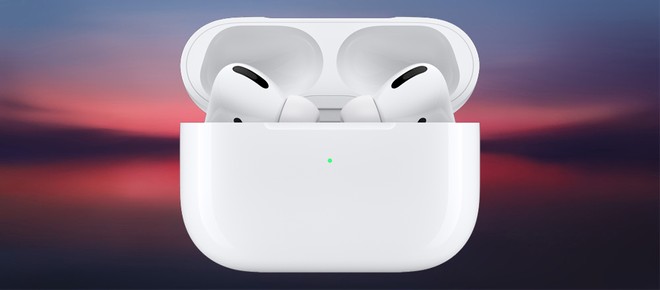 If there's one thing that many headphones still lack, it's noise cancellation, and that's what the AirPods Pro takes to heart. It uses real-time technology (ANC) also present in some Beats headphones. They're also comfortable, like Samsung's rivals.
The autonomy per charge is not the best, with an average of 5 hours of music, but you can give another five extra charges with the case battery, yielding a total of 30 hours on average.
The sound is quite balanced, being one of the best models on our list, in addition to having the Apple H1 chip that extends the range with iPhones and reduces latency. For those who have an Android phone, it will have limited functionality.
In our comparison, he almost beat the Galaxy Buds Plus, but because it costs twice as much and is more limited to Android phones, it ended up showing worse value for money.
Sony WH-1000XM4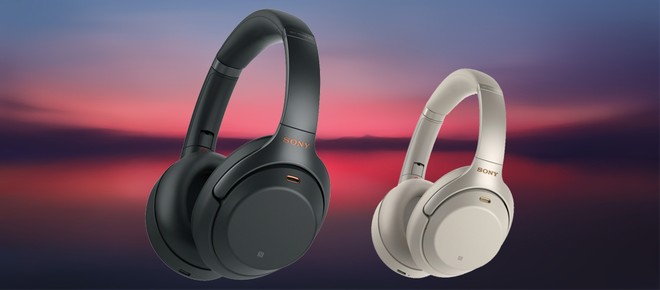 Sony's latest flagship in headphones is the WH-1000XM4. Visually, it can look a lot like its XM3 predecessor. But there are some differences. This one has a redesigned bow to offer a more discreet silhouette to the wearer.
The new model is also thinner and with minimal spacing, to make the most of the body without increasing dimensions. The phone's finish is matte and unique throughout, which gives it an even more premium look.
One of the outstanding technologies is DSEE Extreme, which can upscale low-quality audio only using artificial intelligence technology.
In terms of noise cancellation, this accessory promises to reduce external noise by about 20% more than the XM3 in a space such as an office or a cafeteria. And even in everyday life, you can see the good work done by the phone—if you consider it an over-ear.