Drones can be used for various activities or just for leisure. From cheaper models that will be fun toys in the hands of children, to the most advanced ones with a camera that records in 4K or even several sensors that help in the handling of the equipment.
In addition, it is always good to remember the models are organized in order of price, but at the beginning of the article we have a list with the same drones ordered from best to worst.
Multilaser Shark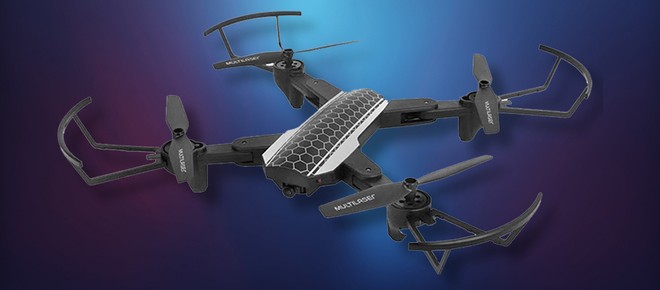 When looking for a cheap drone, you will usually only find toy models that look quite flimsy. Multilaser has the Shark model that is between the two worlds. It is a simple model for you to have fun with your friends, but it has good autonomy (an average of 20 minutes) and is not as fragile as some in this price range.
It has a camera that records HD videos, but that's not its focus. You can even play around and get some footage with average quality. This model has already appeared in offers at around R$ 500 and even at the current price, it is an interesting purchase for those looking for their first drone.
DJI Tello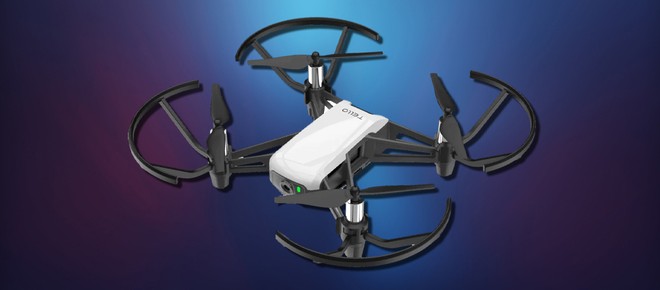 Want a cool drone but without paying a fortune? Then Tello is the best option. As a basic drone, don't expect a high-quality camera and the ability to fly high. It can record videos in 720p resolution and take photos at a maximum of 5 MP. Its range is limited, as it communicates via Wi-Fi with the controller, so it won't go beyond 100 m of flight.
There's no GPS connectivity either, so keep an eye on it so you don't lose it. The battery delivers an average of 15 minutes of autonomy, which is an acceptable amount of time for a compact drone in this price range.
A Candide Intruder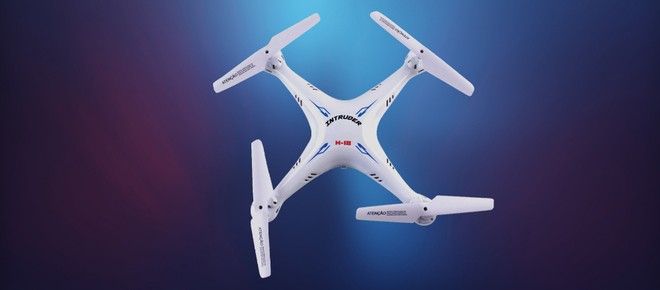 The Multilaser is a good option for those looking for a drone that serves as a toy, but it is more focused on indoors. If you want something for more open places, then the best indication would be the Candide Intruder, which has a wind resistance system.
It can fly up to a distance of 100 m from the controller and has an average autonomy of 20 minutes. Another advantage of this device for leisure is its 360° maneuvers, commanded through the radio control that comes with it. Your camera takes real-time captures and you can follow along on your smartphone screen.
Multilaser Fenix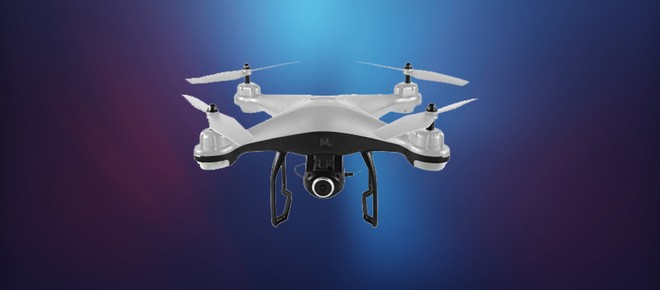 We have a more advanced model from Multilaser on our list, the Fenix. It has a 5 megapixel camera capable of recording Full HD videos. It also has an FPV system, which allows you to see everything that is being filmed on your cell phone screen in real time and allows you to record images saving directly on your smartphone.
The model has a flight range of up to 300 meters away, so you can get images from a good height. Its autonomy of up to 16 minutes of battery life guarantees a good flight time for taking distant shots. There is a built-in GPS with various functions such as flying in circles, following a path or following me.
DJI Mavic Mini DJI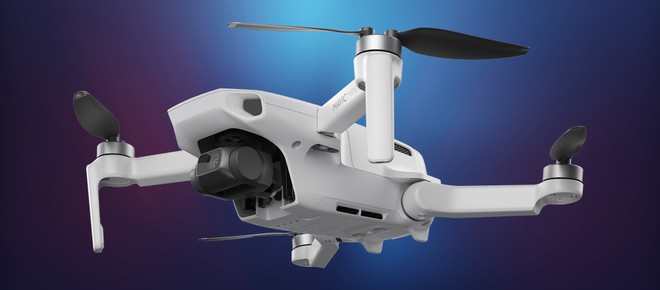 The Mavic Mini can be said as the king of value for money for those looking for a complete drone. It is compact, yet robust and very agile. It has a camera capable of recording in 2.7K with excellent quality and records 12 MP photos with a high level of detail. Its triaxial stabilizer grants the camera superior stability, ensuring sharp and super stable recordings.
It comes with a unique remote control that displays HD video streams at a distance of up to 4 km. And because it is lighter, it can fly longer than similar ones with the same battery size. The app has some recording modes including Dronie, Orbit, Propeller, and Rocket. It will execute and elaborate on preset movements when recording, and at the end, you can share the footage with your friends on social networks.
DJI Mavic 2 Zoom
The Mavic Pro has an excellent camera, and the Mavic 2 Zoom also follows the same line, but as a differential, this more expensive model from DJI offers optical zoom. So you can fly high and still record in detail what is on the ground. It also records videos in 4K resolution and can even shoot slow motion at 120 fps in Full HD resolution.
This model could be a good choice for photographers who record photos of nature. With it, they could record wildlife from afar without scaring away the animals. As it has a lot in common with the Pro, it also allows you to fly up to 8 km away, and its battery life also exceeds 30 minutes. Out there it is even cheaper than the Pro, but here you will have to pay a little more if you insist on the zoom.
DJI Mavic 2 Pro.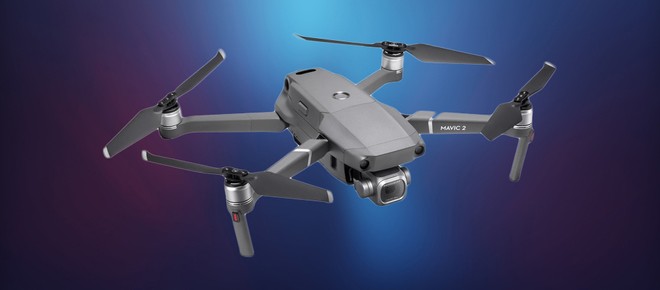 Conceived in partnership with Hasselblad after two years of research, the Mavic 2 Pro comes equipped with the new Hasselblad L1D-20c camera. The L1D-20c features the unprecedented Hasselblad Natural Color Solution (HNCS) technology, allowing users to capture beautiful 20-megapixel aerial images with incredibly detailed color.
The Mavic 2 Pro supports a 10-bit Dlog-M color profile that grants greater dynamic range for greater flexibility when editing. With support for 4K 10-bit HDR videos and hyperlapse and enhanced HDR in stills for the best aerial capture. The Mavic 2 Pro is one of the most advanced drones today.