Gaming mouse highlights
When you have a gaming PC or notebook, having the best games on your device is not the only way to prove that you are a good gamer, as the peripherals chosen in the process also help to improve performance in the most different styles of games existing in the marketplace.
And when it comes to shooting and action games, the mouse is the main tool to ensure quality gameplay. But several questions arise along the way: What is the best gaming mouse to buy in 2021? Which offers better performance? Which brings more DPI? Is a wired or wireless mouse better?
The models will be organized by price, but we will make clear the highlights of each one and the advantages of investing in a more expensive model. As prices change frequently, the listed products may not always be ordered by price perfectly.
Spider Tarantula OM702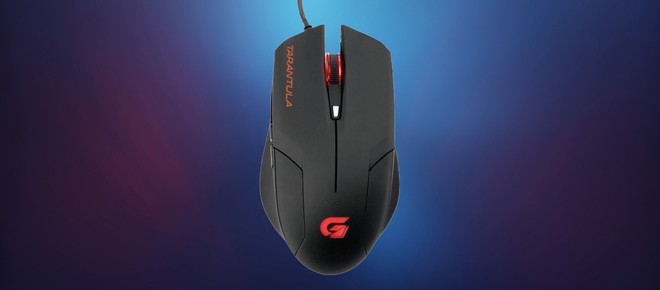 The Spider Tarantula Om-702 is the cheapest gaming mouse on the list, but that does not mean that its quality is inferior to other devices on the market, but rather an opportunity to try something that has a low price to see if it meets the needs of different games.
It has an optical sensor of 2,000 DPI, giving a smooth use in different situations. In addition, the manufacturer guarantees a useful life of 12 million clicks, a good average for the category, since in most games there are several clicks in a short time lapse.
QuickFire MO236 Multilaser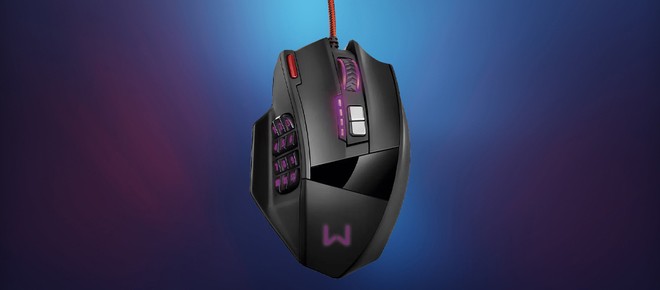 Although Multilaser does not have such a large representation within the gamer market, QuickFire can be a good option for those who need a more affordable product.
A point that draws attention to this mouse is the fact that it has 7 buttons, one of the biggest advantages it can offer, especially considering the fact that games need different commands to perform simple tasks, such as getting into the car, shooting, changing weapons, etc.
Being able to concentrate all this only on the mouse makes the plays faster and even helps in the reflex part when executing an action immediately to win a battle.
The Redragon Centrophorus V3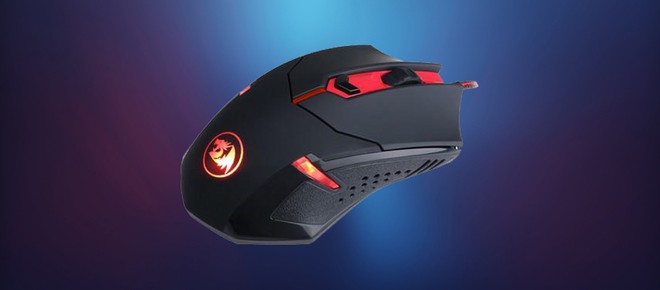 Need more precision but don't want to go over R$100? Redragon's Centrophorus is a great choice with 3,200 DPI and can be programmed with pre-set values ​​via the button at the top.
Unlike the cheaper models mentioned, this one allows you to regulate the weight of the mouse with eight metal parts that are located in an internal compartment. So you can adjust the speed and weight according to each game.
It has three side buttons for macros and a red LED for those who enjoy a mouse with luminous appeal. Redragon has been betting heavily on good value for money, and the Centrophorus is one of the best for anyone looking for a cheap gaming mouse.
Redragon King Cobra M711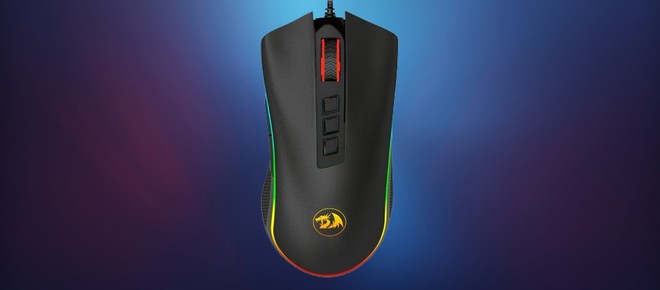 Redragon is another manufacturer that also bets on good gamer products to compete with Corsair, Logitech, and HyperX in the domestic market. If you are looking for a good mouse option to play with without spending too much, the Cobra M711 could be a good choice. It brings a maximum DPI of 24,000 with a Pixart 3,360 sensor, with 7 extra buttons and 20G acceleration.
It has a slimmer design and fits better in small hands. Its build quality is very good, and there is RGB lighting. The top of the device is rubberized for a firmer grip. The cable is braided for durability. It ends up being a little heavier than many of the others we've mentioned, but it shouldn't bother anyone.
Logitech G403
The G403 is one of the most beloved gaming mice in Brazil. That's because it combines good comfort, precision, quality, and a fair price. The G403 communicates at a rate of up to 1000 transmissions per second, eight times faster than standard mice. It means that when the mouse is moved or clicked, the on-screen response is virtually instantaneous.
The logo is RGB backlit, which allows you to configure the lighting according to each game, choosing from 16.8 million color options. Want quick answers? It features mechanical button tensioning that uses metal springs to help keep both the left and right mouse buttons clickable, reducing the force required. There are six programmable buttons and built-in memory, all to deliver great performance in any type of game.
Logitech G305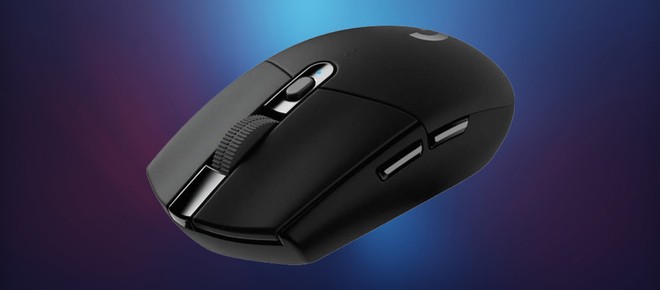 Generally, those looking for a gaming mouse end up running away from wireless models due to higher latency and autonomy, which is usually low. Maybe you think so because you still don't know the Logitech G305. It features Logitech's latest generation of sensor with a baud rate of 1ms and a speed of 12,000 DPI.
It has six programmable buttons, and a single AA battery promises 250h of autonomy. It can be set to last up to 9 months with typical usage in Endurance mode, which can be selected via Logitech Gaming Software. And even with the battery, it doesn't get heavy, with its 99 grams in total.
Logitech G502 HERO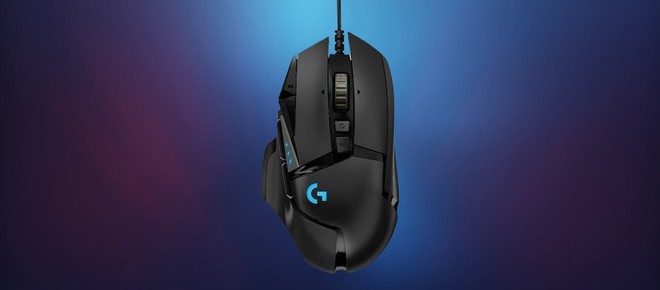 A very interesting option from Logitech is the G502 HERO, which brings several features to become a wired option that will please users. It comes with 11 buttons that are programmable to be used in different types of situations within games, helping to keep the player focused on mastering a single device.
Something atypical that the manufacturer brings to this mouse are the extra weights, where five irons of 3.6 grams each serve to help balance the equipment so that comfort and performance are always optimized. As they are removable, these weights can be used in several available compartments, either on the right, left, or bottom.
Razer Deathadder V2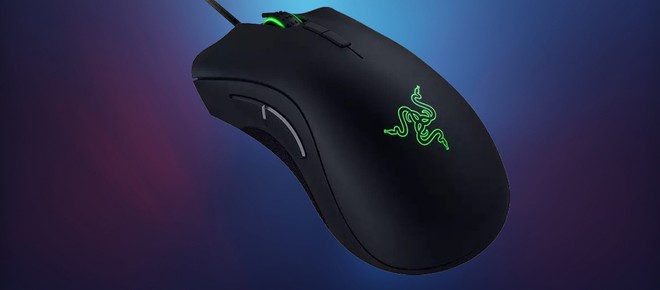 Razer's Deathadder Elite mouse is regarded as one of the best for eSports. That's because it comes equipped with a new optical sensor that offers true 20,000 DPI resolution and true tracking at 450 inches per second (PPS). Razer promises that this model gives you the absolute advantage of having the fastest sensor in the world.
It's designed to redefine the standards for accuracy and speed, as this sensor outperforms the competition with 99.4% resolution accuracy, so you can deliver more killing blows with pinpoint accuracy. It also features new switches that have been optimized and tuned to provide the best response times while gaming and an extended durability of up to 70 million clicks.
Logitech G903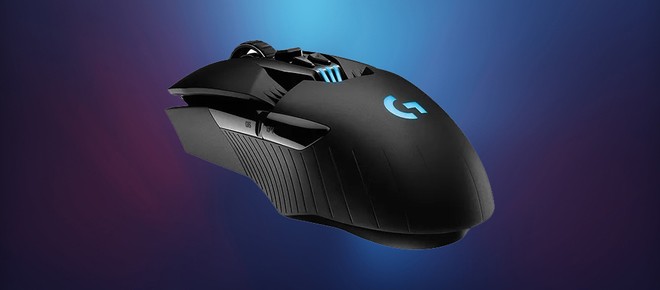 Did you like the G305 for being wireless but prefer a more robust and advanced mouse? The G903 is Logitech's best bet. It comes with 11 programmable buttons, which gives more flexibility than the cheaper model. Instead of using a battery, this one comes with an internal battery that delivers an average of 32 hours of autonomy. The best part is that it recharges while you are using the mouse with the USB cable.
It's bigger and heavier than the G305, and it's considerably more expensive. The good thing about being an ambidextrous model is that it will work for any player, not to mention that it is also suitable for any type of game. It comes equipped with the PMW3366 optical sensor with zero smoothing, filtering, or acceleration across the full DPI range (200 to 12,000 DPI). And everything in it is configurable.