The highlight of each on-ear headset
I have prepared several guides to help you choose your next cell phone to buy, as well as other interesting electronics to buy. And of course, we couldn't forget about the headphones. If you don't like the in-ear models that are inserted into the ear, here we list the best on-ear options (the models that go over the ears).
These headphones are more compact and lighter than the over-ear types (those that completely cover the ears). If you're not into earbuds and want something more discreet to go out listening to music on the street or while doing physical activities, you'll find the best options in our guide.
Remember that the focus here is wired headphones. If you're looking for more wireless options, we've got the best Bluetooth headphones guide below.
Our list seeks to bring together more affordable models that only deliver good sound, as well as more robust models that offer more advanced noise cancellation technologies and professional sound quality.
The models will be organized by price, but we will make clear the highlights of each one and the advantages of investing in a more expensive model. As prices change frequently, the listed products may not always be ordered by price perfectly.
Sony MDR-ZX110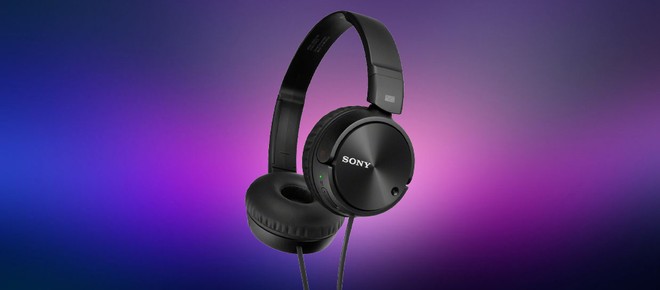 Want cheap on-ear headphones with a more modern design and good sound quality? Sony's MDR-ZX110 would be our choice for just over $50.
For this price, don't expect high build quality. It is made entirely of plastic, and its comfort level is not exemplary.
Its highlight is the sound part. Do you like stronger bass? This is what makes the MDR-ZX110 different in this price range. The bad thing is that the excess bass ends up overlapping the treble, but the mids are not affected.
Another problem with overdoing the bass is that when you turn up the volume too much, you'll notice the above-average distortion. Sound insulation isn't the best either, but sound leakage is one of the lowest of the models in our guide.
Philips UpBeat TAUH201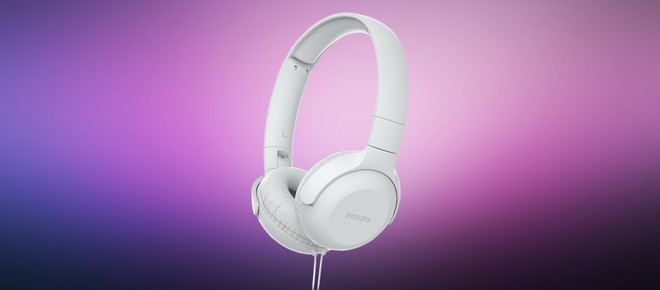 Philips has recently renewed its line of on-ear headphones and is betting on the 200 series models, also known as UpBeat.
The most basic bet is the TAUH201, a headset so light you'll forget it's on your head. It has a 1.2m long flat cable to reduce tangles.
The 32mm neodymium acoustic drivers deliver crisp sound and punchy bass, as you'd expect from a good Philips headphone.
There is a microphone built into the cable with echo cancellation to ensure high clarity of sound in your calls. You can also use the call button to play songs.
Sony MDR-ZX310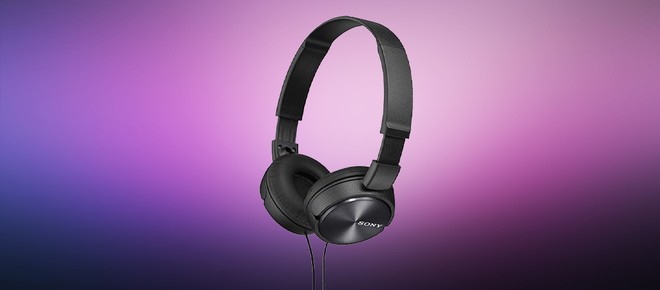 We started our guide with the cheap ZX110, and now we list the MDR-ZX310, which is an improved version. The finish and design are similar between the two Sony headphones. What has changed is that this one has a microphone and controls on the cable.
While the cheaper one exaggerates the bass, the ZX310 sounds more balanced due to the wider frequency range, boosting the clarity of the treble.
It can also be found in other colors not available on the ZX110, in addition to having a metallic external finish that carries a gold-plated plug to increase the quality of your sound.
If you expect better comfort or better sound insulation, you will be disappointed with the ZX310. Overall, the two are very similar, but this one is worth the difference.
JBL C300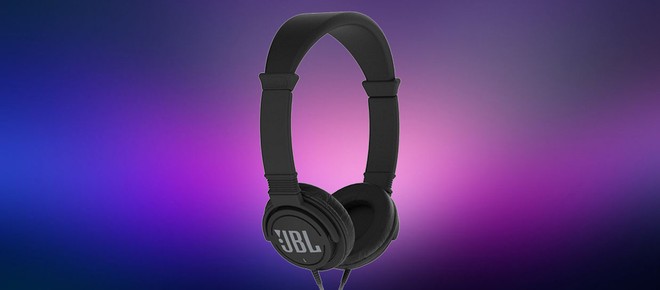 JBL's C300 is another good option for around R$100. It's lightweight and has a slightly better build quality than the Sony MDR-ZX110, and you'll only have to pay Rs 30 more for it.
Its cable has the same length of 1.2 meters (which is standard in headphones), but here in the JBL model, the cable is a little thicker, which increases its durability.
Like the Sony model, this one also focuses a lot on bass but doesn't distort as much at maximum volume. You can use a music player with an equalizer to try to balance the sound reproduction.
Its sound insulation is a little better than Sony's, but the noise around it is still noticeable. The sound leakage is not very loud.
JBL Tune 500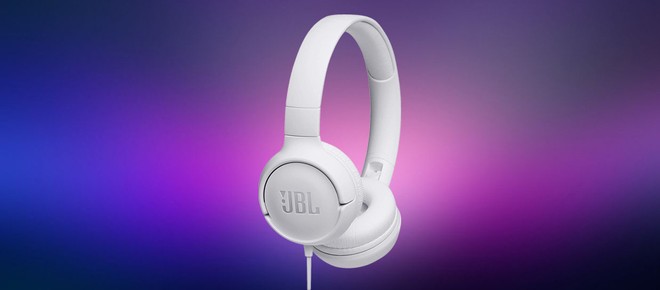 Want a more sophisticated option from JBL? For around R $130, you can find the Tune 500, which succeeds the praised T450 that was very successful here last year.
Don't confuse this with the 500BT, which is wireless. The Tune 500 brings Pure Bass technology to present boosted bass as the cheapest option in our guide, but with better quality.
It comes with a dedicated button for use with virtual assistants, whether it's Siri on iOS or Google Assistant on Android.
Its quality is good for the price, and it delivers above-average comfort compared to others in this price range. Its sound insulation is better than the C300, and it also leaks less sound. If you're looking for a good headset and don't want to pay too much, the Tune 500 would be our best choice.
AKG K414P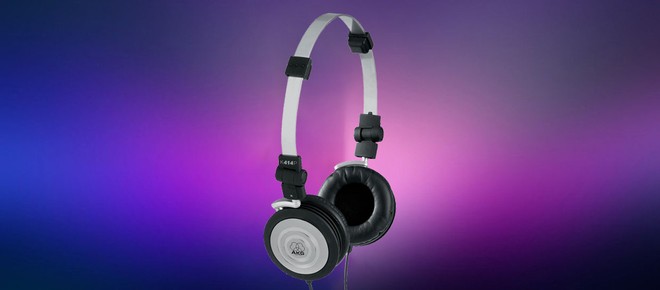 AKG is known worldwide for its high sound quality. With the K414P headset, you get a headset that's compact and lightweight but without sacrificing quality with its brushed steel frame. It has two side rubbers that make it more comfortable to use than the famous Koss Porta Pro (which is just below in our guide).
Its cable is almost 2 meters long, making it long enough for different types of use. It is widely used as an auxiliary for stage return due to its high sound fidelity and very affordable price.
For those who are eyeing this headphone to listen to music with their cell phone, it is good to be aware that it ends up distorting a little when the volume is at maximum, but if you don't care much about the sound power, you will have an excellent quality of audio.
For the value that AKG asks for, it could be a more interesting purchase than others that we have listed in our guide. But for those looking for a more robust headphone for songs with aggressive beats, there are better options on our list.
JBL Tune 500BT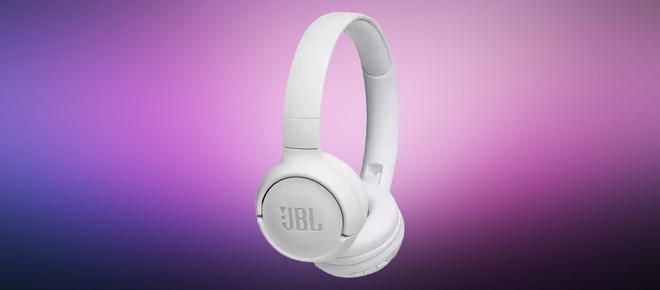 Enjoyed Tune 500, but running out of wires? We have on our list the 500BT, which is its wireless version that uses Bluetooth technology, as you can imagine from the model name.
It is the successor to the T450BT, one of the most sought-after entry-level Bluetooth headphones by Brazilians and which has already appeared in our wireless headphones guide.
There's not much to say about the 500BT. It delivers the same sound quality as its wired brother, and the only differences worth mentioning are the presence of Bluetooth 4.1 technology and the average battery life of 16 hours.
The Tune 500BT is a good entry-level headphone with support for JBL's Pure Bass technology for intense bass. Its 32 mm drivers ensure a good reproduction of mids and highs. Oh, and support for Google and Apple assistants is also present.
Philips SHB3175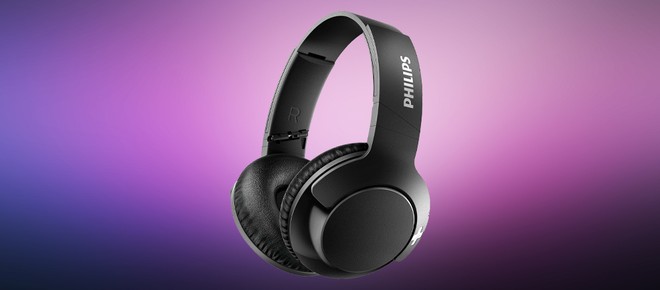 Like the Philips SHL3075 but prefer a wireless alternative since your phone doesn't have a P2 port? Alright, we've also listed the SHB3175 model, which is the same but comes with Bluetooth technology.
This model is also part of the Philips BASS+ line and promises full-bodied sound with striking beats. It has a good fit in the ears and is comfortable, but when the volume is at maximum, it tends to leak a lot of sound. This will annoy those around you a little.
Its differentials from the wired model are the Bluetooth 4.1 connectivity with a maximum distance of 10 meters and the battery that delivers an average autonomy of 12 hours of music.
Overall, it's a good phone at a fair price that delivers good sound quality and doesn't fall short of rivals from JBL and Sony.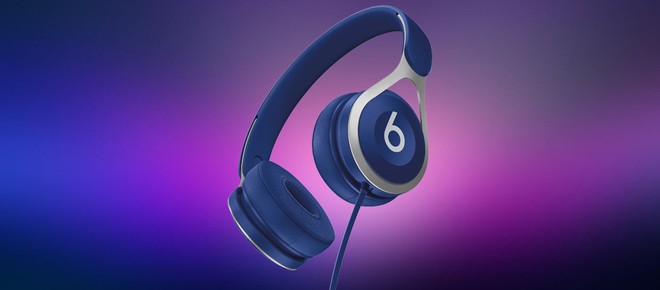 The Beats EP is a good choice of on-ear headphones. It's tighter on the head than others on our list, which can cause a little discomfort when wearing it for several hours, but that makes it good for activities as it won't slip off easily.
Its cable is the same as Apple's more expensive headphones and has the same controls for answering calls and music. The sound quality is good, with more emphasis on the midrange. Some may find the bass a little muffled, but these headphones play any kind of music without distortion.
Even though it's tighter than others, it still lets in a lot of ambient noise, and there's also more than ideal audio leakage.
The surprise is in its microphone in the cable, which registers very good sound quality and even manages to suppress the noises around it with some efficiency.